Young graduates
Everyone is to be congratulated when they graduate. It is the end of a long period of studying, the end of an era and the start of the rest of your life.
However, that new path may be fraught with difficulties. Apart from the obvious issue around student debt or accommodation, there is the question of employment.
Now you move in to the real world and that is not going to be easy.
You might want to be choosy about your job or the company, but is that thought a luxury? You will also see that there are new expectations upon you. Your character, attitude and personality now come in to close examination.
As a young graduate, you are facing huge challenges as you embark on a new phase in your life. Independence and adventure await but so too, hardship, learning curves and a lot of uncertainty.
Who will benefit from this training?
You will leave university with a degree, but you will arrive at the door of a prospective employer the same as thousands of others.
All looking to impress and to be offered the chance of a career.
How ready are you for that moment?
This one day intensive training is for people who have recently graduated, or who are due to graduate shortly.
It is for those who need confidence building about the future, who need to understand and appreciate the issues that will come up in an interview, and who feel they need practical support and guidance to make themselves ready.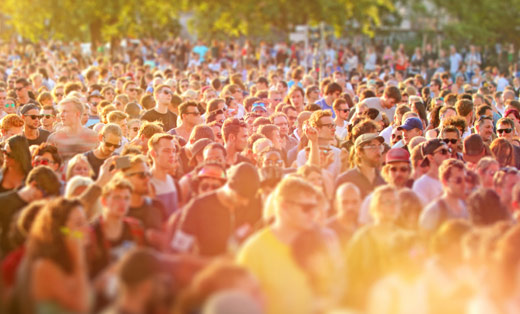 ---
What is the training about?
The aim of the training is to prepare young graduates for interview. Nowadays there are often many stages to an interview before a position will be offered to the successful candidate. This course takes six elements from our other courses that a graduate needs to raise their skills level, and offers intense coaching in these specific areas to achieve a successful outcome.

CV writing

The world is your oyster. Opportunities exist to achieve great things, to travel, to influence society, to discover new adventures, to take on new challenges. But of course most of these opportunities are dependent on employment, and on a successful career. And that in turn relies on a good CV! We will look to ensure that yours is precise, memorable and likely to succeed in taking you to the next stage of realising your full potential.

Communication skills

No matter what qualifications or experience we may have, we may never have learnt to effectively communicate with others in a workplace setting. The objective of this session is to give graduates the tools to enable them to improve and utilise their communication skills to the highest standards. At interview you will be observed closely, both in what you say and in how you behave. We will look at verbal and non-verbal communication, and face to face involvement, giving you the opportunity to take part in role-playing exercises to increase your understanding of how ineffective communication can be a barrier to success, and may result in poor performance at interview.

Listening skills

We have to learn to listen. We like to believe that we listen when someone is talking to us, but if we were to look at things from their perspective, we might view it in a different way. Our body language may tell a different story. Our eyes may glaze over when we "listen". We might be so ready to jump in with our words it becomes apparent that we were just being polite and waiting for our turn to speak. At interview you will also be judged on how you listen, and how you answer questions.

Mock interview

Having a top quality CV is part of the process, but the next vital stage is having a successful interview. We will look at the variety of techniques available in order to give you as much confidence and awareness of how interviews work as possible. We will do this by role play and creating an interview scenario which will then be analysed in small, supportive groups. You will be assessed at all stages of the interview process, from telephone interview to arrival to departure. Put on a show!

Resilience

When faced with the arduous task of looking for employment, it is important to have the strength of character to face the dramas and dilemmas that will almost inevitably follow. As our name suggests, ARC (adversity reveals character), and the feelings that can be conjured up during the search for employment will surely test us all. In this training we will examine the strengths that we need to face the uncertainties of job search, and how to take positives from even what seems to be the hardest times.

Management and Leadership

We should expect that when a graduate obtains employment, it will be in a senior management or team leadership role. To some people, leadership may appear to come easily, but for others it is added pressure and responsibilities. In being a leader you are required to show attributes necessary to convince others of your decisions and to carry your team forward. These skills will be tested at interview prior to any appointment, and we will look therefore at the strengths needed to be an effective leader.
---
Outcomes
By the end of the day delegates will be able to demonstrate:
How to write a stimulating CV with appropriate keywords
How to ensure you bring attention to your skills and abilities in your CV
How to concoct a precise CV
How to communicate verbally and non-verbally in a way that makes yourself understood clearly
An understanding of the perils of body language
How to ensure you focus on others when they are talking
How to ensure you answers questions directly and succinctly
How to develop the strength of character to overcome adversity
How to show leadership skills
Workshop Information
In order to ensure that everyone is able to participate fully, numbers are strictly limited.
Zoom workshops have a maximum of 12 people, at £40 per person, for a 3 hour session
Full day in-person workshops are held across the UK with a maximum of 20 people, at £70 per person.
(A light lunch is provided and a discount is available for group bookings).
Delegates will receive an information pack and Certificate of Attendance at the end of the training.
There will be also an opportunity to keep in touch with us to develop
follow-up workshops as required, with 1:1 support also available.