Sue Dudson and Jim McCowen set up ARC to provide a specialist training consultancy which reflects their experience, background and life lessons learnt
Sue Dudson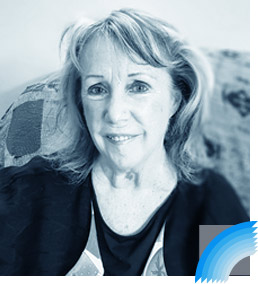 As an experienced teacher, lecturer and counsellor, Sue has a wealth of experience. She has worked in state schools in London, and taught English in language schools in Paris, Geneva and Lisbon. She has worked in Further Education Colleges, a prison's Education Department, and a charitable organisation. She has a B.Ed, a Counselling Diploma as well as a PGCE in specialist training methods for Further Education.
Sue has a qualification in Basic Workplace Skills and has run training workshops in a London nightclub as well as training sessions for older people wishing to help young children with Maths and reading in schools. She has provided Back to Work training for unemployed people. She has been an ESOL lecturer to refugees who needed proficient language skills to find employment. She has experience of delivering Learning Support to students with Special Needs.
As a qualified Counsellor Sue has worked with people who need emotional support to enable them to develop fully their life skills, and overcome personal adversity. She currently also works part-time as a Student Mentor at the University of the Arts in London. She is an accredited member of the British Association of Counsellors and Psychotherapists (BACP) - MBACP373416.
She is a seasoned public speaker and has addressed the National Council on Ageing as well as an Intergenerational Conference in France. She is a member of the All-Party Intergenerational Parliamentary Group, and of the Institute of Directors in Pall Mall, London.
Sue attends a gym, loves travelling and attending literary festivals such as the Hay Festival, and occasionally writes satire and comedy. She also speaks conversational French.
Jim McCowen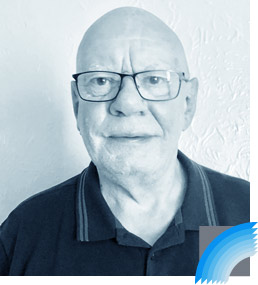 Jim spent 25 years in HM Revenue and Customs before embarking on a positive career change when in his 40s. He obtained a BA (Hons) in Informal and Community Education and then an MA in Education and Human Rights. This career change alone emphasised to Jim that at any age, people can change, grow, develop, learn and achieve, given the right attitude, opportunities and support.
In his Civil Service career Jim had responsibility for several grades of staff, totalling 100s of people of all ages and backgrounds, and managed their performance through recruitment, training, supervision and appraisal.
In his career in the voluntary sector, he was the lead in various partnerships involving Health and Local Authorities. He set up many projects supporting vulnerable or marginalised people and worked closely with carers to enable them to maintain their own life skills and choices.
Since setting up his own training and consultancy business in 2008, Jim has worked to encourage better performances by, and closer understanding between, management and staff in many varied areas. In Preparing for Retirement and Redundancy training, he has encouraged participants to look at the opportunities and the positives in moving on, enabling them to see beyond "the end" of something. He has also delivered End of Life training for social care staff which has looked at how to ensure that care is provided in a positive, supportive manner. In working with graduates who are preparing to enter the workplace, he has sought to emphasise the opportunities and the excitement of change and how resilience can assist in overcoming the hurdles we all face.
He has been a trustee with TaB CentrePlus and Enfield Asian Welfare Association. Jim is also a member of the Institute of Directors.
His main pastime is following the fortunes of Tottenham Hotspur. He has a passion also for travel, visiting most countries in Asia, as well as for politics, theatre and sport in general.
TRAINING COURSES
We run bespoke courses so please get in touch
Please click the menu button below to view the full list of courses we are currently running..