Resilience Regained
Mental toughness gives us the capacity to stay ahead of the game and to keep our head while others are losing theirs.
Mental toughness plays an important part in having a successful impact on who we are and what we do.
It contains resilience, determination, confidence and a positive attitude to enable us to deal effectively with pressures and challenges and to perform well under pressure and to cope with demands.
Mental toughness means we are more prepared to deal with situations which occur unexpectedly.
Who will benefit from this training?
Managers and staff in any organisation.
In today's pressurised workplace, it is vital that everyone works to their full potential. The question is also whether managers and team leaders know how to create resilient teams.
We will look at the role of the manager in building resilience and supporting well-being in teams.
At the same time every individual who has to face life's problems will benefit from understanding how to become a more resilient person.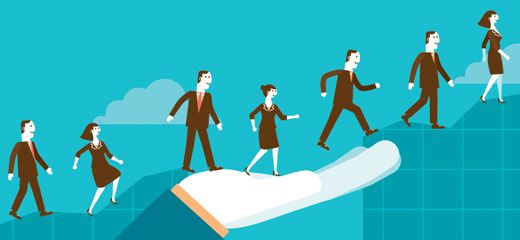 ---
What is the training about?
Personal resilience is arguably the most important resource for coping well during challenging times. This training introduces delegates to skills which will increase their confidence in their ability to bounce back from the many pressures and adversities they encounter.
We will explore different factors influencing resilience and consider the relationship between stress, well-being and performance.
It's not the situation that stresses us, but our response to it. Resilience is a mind-set, and we have the choice to be resilient if we want to be.
A resilient mind-set is flexible, self-aware, confident and authentic -
It reacts positively to challenge and enhances performance by creating energy rather than by letting stress drain it away.
---
Building resilience
The building resilience one day course will help delegates to recognise their own strengths and weaknesses, and to understand that adversity reveals character, both of ourselves and of others.
There is an opportunity to look at different forms of adversity, within the workplace and personal life.
During the day we will develop an understanding of what resilience is, how we can develop it, how it can be undermined, and to appreciate our own strength in the face of adversity.
It is a reality that in our lives we are forced to deal with a variety of stressful situations, eg conflict in the workplace, bullying, bereavement, divorce, financial pressures etc etc. On some occasions we have an inherent ability to cope with life's difficulties, but there will be times when one's reaction is uncertain, due to other pressures and external factors.
We cannot keep stressful situations apart in our lives. Outside pressures will have an effect on our personal lives, and stress in our private life may affect our performance in the workplace.
This training will consider stressful situations in all areas of life and be conducted in a confidential, non-confrontational manner.
The day will focus on tools, strategies and techniques required to enable participants to build resilience in yourself and in others.
Delegates will have an opportunity to consider and discuss how they have dealt with adversity in their own lives, and whether they have managed to achieve a successful outcome.
---
How to develop your resilient mind-set
Not everything is black and white – grey thinking scans for different options
Embrace stress – don't feel out of control, embrace it
Control what you can – yourself – don't exhaust yourself trying to control what you can't
Don't rake over the past - focus on the future and move towards your outcome
Connect with others – resilient people offer help, accept help, and are not afraid to ask for it
Accept that you are not perfect – you are a work in progress just like everyone
Consider setbacks as temporary
Resilient people see failure as an opportunity to learn and improve, not as a defeat
Resilient people always believe they have a choice – they look for options in every situation and so keep the focus of control within themselves
---
Outcomes
By the end of the day delegates will be able to demonstrate:
An understanding of resilience – is it natural or acquired?
In what areas of life resilience is needed
An awareness of how external factors influence our response
A more flexible/adaptable approach to change
How to challenge negative thinking patterns
An ability to build strength, endurance and flexibility
Enhanced realistic optimism and can-do attitude
Confidence to build and restore important relationships
Create commitment and enthusiasm and become fully focused
An ability to remain calm and level headed under pressure
Enhanced hardiness and self-esteem to boost your energy
An appreciation of key lifestyle factors which impact on our resilience
Improved understanding of personal boundaries
A desire to maintain humour in adversity
---
Testimonials - July 2021
A wonderful workshop, thought provoking and sensitive to the issues that came up. I greatly appreciated your approach and expertise
The training was absolutely incredible. I learnt so much today. Thanks so much.
As a charity we found the training to be well presented, informative, engaging and something that will help us achieve our future endeavours. The trainer didn't rush anyone, spoke clearly and professionally. I would highly recommend this course to all organisations, companies and individuals. We will definitely be back for future courses.
We thoroughly enjoyed it, we came away feeling empowered and ready to take on challenges with resilience
Brilliant resilience training from ARC Skills Consultancy
---
Endorsed by Endo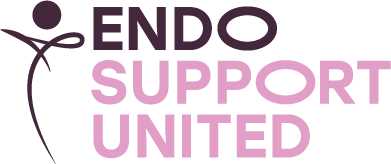 Workshop Information
In order to ensure that everyone is able to participate fully, numbers are strictly limited.
Zoom workshops have a maximum of 12 people, at £40 per person, for a 3 hour session
Full day in-person workshops are held across the UK with a maximum of 20 people, at £70 per person.
(A light lunch is provided and a discount is available for group bookings).
Delegates will receive an information pack and Certificate of Attendance at the end of the training.
There will be also an opportunity to keep in touch with us to develop
follow-up workshops as required, with 1:1 support also available.